Sidney de Vries is a game developer from Australia who has made games such as vertix.io, moomoo.io, driftin.io, and doblons.io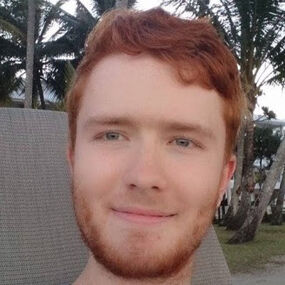 Biography
Born on August 31, 1995, Sidney de Vries aka TheBigShot1 is a software and mobile application developer. He acquired a degree in Information Technology from Minerva Schulen Basel in 2012 and then a Bachelor's degree of Information Technology from James Cook University in 2015. He speaks German and English while also having limited proficiency with French.
He is fluent in Java, Javascript, SQL, and others.
Sidney has been the founder and developer of "The Big Shots," a software development company for approximately 4 years as of 2016.
He currently lives in Australia.
Games
Sidney has created Doblons.io, Vertix.io and Driftin.io.
vertix.io is a 32-bit 2-D top down shooter game where the player chooses a a variety of classes and then goes into the game to kill other players.
driftin.io is a racing browser game where the player chooses a certain vehicle and then competes with other players to get 20 laps around the track while upgrading your own vehicle.
doblons.io is a naval battle game in which the objective is to kill others using a ship by upgrading while collecting doblons (coins).
bloble.io is a tower defence game in which the objective is to defend you bubble is kill the surrounding players while upgrading your artillery.
karnage.io is a game like vertix.io except with a more 3-D gaming style. It includes the majority of the features in vertix.io.
moomoo.io is a survival game where one must gather resources and survive by farming or killing other players
Krunker.io is a FFA/TEAMS gun game where you can kill people to get points and you can switch weapons like Assault rifle, Revolver, Pistol, Sniper Rifle and Etc!
Trivia
He's born date is a code for unlock secret class.
Sources
https://www.linkedin.com/in/sidney-de-vries-142babb2